Noel Park Big Local, in partnership with Haringey Council, are looking to develop a transformation plan for Russell Park – the green space at the heart of our community.
Over the last couple of months, Noel Park Big Local have been working with Lead Consultant Matthew Halsall, from Matthew Halsall Design Studio Ltd, in completing a consultation exercise that is now in its final development stage. We are looking to appoint a Cost Consultant to work alogside the Lead Consultant in providing a fully costed transformation scheme for the project (to Riba stage 4).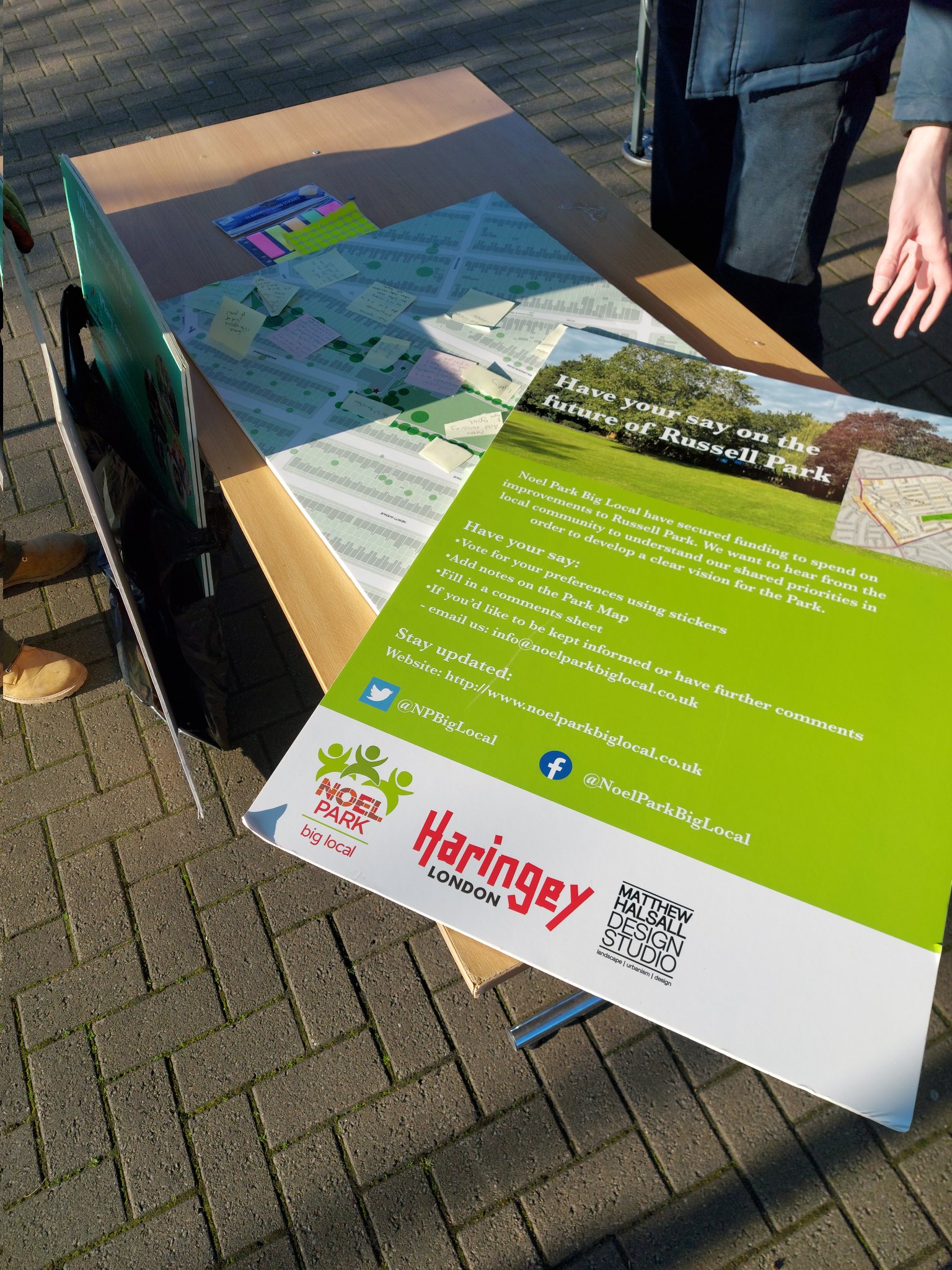 How to apply:
Indicate your interest and follow up with a proposal by Wednesday 27th April 2022.
Please send you proposal material by email to our Community Development Manager – euclides@noelparkbiglocal.co.uk
Please see the link below for a more detailed brief:
Russell Park Project_Cost Consultancy Brief
Interview and appointment: W/C 2nd May 2022