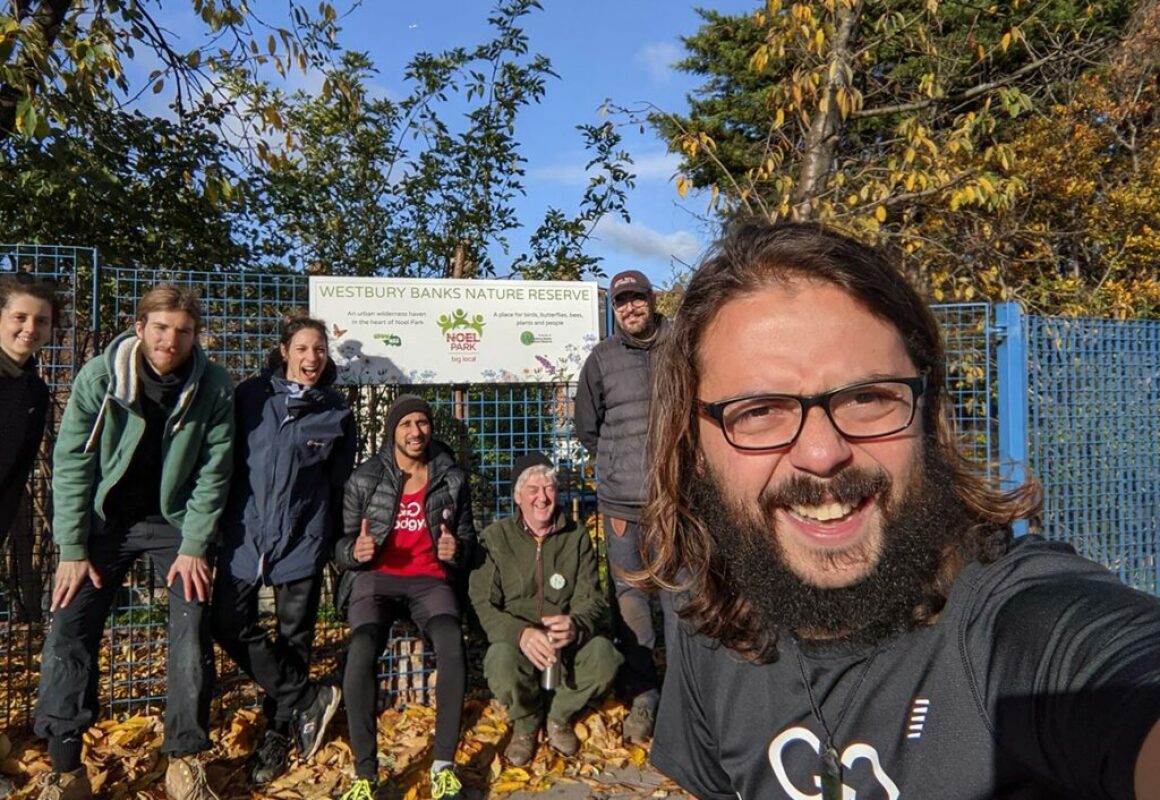 The Westbury Banks Nature Reserve is a Nature Reserve in the urban heart of Wood Green.  Just off the busy Westbury Road in Wood Green, it's 150 metres long and comprises four different banks boasting a variety of plants, a walkway, a rockery, a pond, bug hotels and much more.
The Reserve has been funded by Noel Park Big Local and was originally managed by local green enterprise GrowN22. Since early 2020, management of the site was handed over to a newly-formed Friends of Westbury Banks Nature Reserve, and since summer 2021 the Friends group and Noel Park Big Local Staff have taken full management of the site.
Plans for 2022 include creating a more accessible pathway to make access to the Reserve more inclusive, as well as the creation of a wild reading corner.